GOOD SAMARITAN HAVEN
Emergency Shelter Program
Good Samaritan Haven's Emergency Shelter Program serves hundreds of our homeless neighbors each year. We currently operate facilities in Berlin, Barre, and Barre Town.
We fulfill guests' basic needs by providing food, clothing, toiletries, and laundry facilities–all free of charge through generous community donations. A wide range of case management services are also provided to help guests gain employment, apply for benefits, engage in treatment, and find stable housing.
If you need shelter:
Call our office at (802) 479-2294 between 9:00 AM and 9:00 PM any day of the week.
Come in person to 105 Seminary Street in Barre between 9:00 AM and 6:00 PM any day of the week. Please call in advance if possible.

Eligibility:
Good Samaritan Haven welcomes those in need of emergency housing. We will do our best to share housing, food, and housing assistance resources to help guests and treat them with decency and respect. Guests of Good Samaritan Haven must meet the following eligibility criteria:
Must be homeless* and in need of emergency housing
Must be an adult (age 18 or over). Minors are not eligible.
Must be ambulatory (capable of basic self-care like bathing, dressing, and feeding oneself)
Must be in good standing with Good Samaritan Haven and law enforcement (without warrant or house arrest)
Must not be unduly under the influence of drugs and/or alcohol at the time of admission as determined by Good Samaritan Haven
Individuals who are listed on the Vermont Sex Offenders Registry are ineligible for housing at Seminary Street and South Barre Road locations
Individuals seeking a bed are required to meet with Good Samaritan Haven staff as soon as possible to determine their eligibility through completion of GSH's Intake Assessment Procedure. If a person does not meet the criteria above, Good Samaritan Haven staff may offer a referral to Economic Services (7:45 AM-4:30 PM) or 2-1-1 (after 4:30 PM) for help.
*Homeless as defined by the Department of Housing and Urban Development. See the definition at the following website: homeless definition
As of July 2022, Good Samaritan Haven provides shelter at three locations:
Good Sam Welcome Center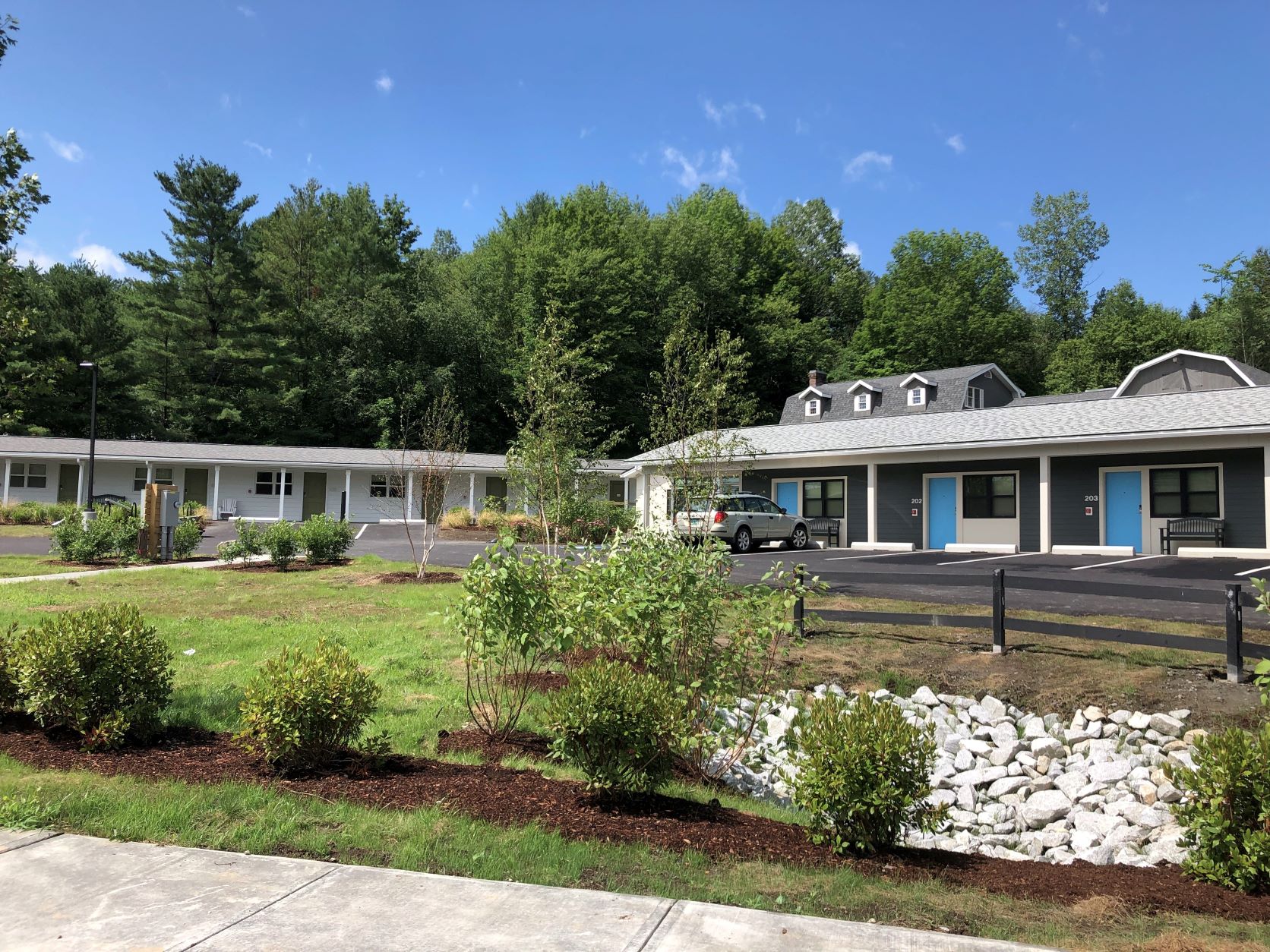 The Good Sam Welcome Center opened in July 2022. Operating as a hub of services for those experiencing homelessness, the new emergency shelter provides 18 rooms with 35 beds and a welcome center for rest, essentials, and helpful service connections. Guests will be in an advantageous location near a bus stop on a main corridor between the county's two population centers (near grocery stores, a health clinic, the hospital, and many other businesses).
The idea of establishing a hub for homelessness services arose from a consortium of agencies, faith-based groups, and others that work to address the issue in Washington County. Downstreet Housing partnered with Good Samaritan Haven in the development of the project. Washington County Mental Health Services, Capstone Community Action, Family Center, and Turning Point Center of Central Vermont are service partners. Thanks to significant funding from Vermont Housing and Conservation Board and generous donors, Good Samaritan Haven was able to purchase the property.
GOOD SAM SEMINARY STREET
The Seminary Street House is a 20-bed shelter with 3-5 beds in five dormitory style rooms. There are bath, shower, and laundry facilities on site. Guests share a living/dining area and kitchen and each have limited storage space for personal items. One evening meal is provided daily.
The house is open every night of the year from 6:30 PM to 7:00 AM. In extreme cold weather, the house may be open during the day.
Good Sam South Barre Road
To help meet the need for emergency shelter in Washington County, we opened a 15-bed residence in early November 2021.
The house has eight double occupancy rooms. Bath, shower, and laundry facilities are on site. Guests share a spacious living room, dining room, and kitchen and have some personal storage space. Guest must provide their own meals. Limited regular transportation to downtown Barre is provided daily.
Good Sam is leasing the property from our partner, Downstreet Housing & Community Development, whose mission is to strengthen the communities of central Vermont by engaging with people, providing affordable homes, and connecting people to the resources and services they need to thrive. We are also very glad to have the support of the Barre Town selectboard. Together, we are providing real opportunity to people who need the time and space to improve their circumstances.
Hilltop Inn
Hilltop Inn, Berlin
Good Sam staff now helps guests at the Hilltop Inn with their support service needs–especially seeking housing outside of the motel. There is great urgency to house these individuals as State assistance is expected to phase out early next spring.